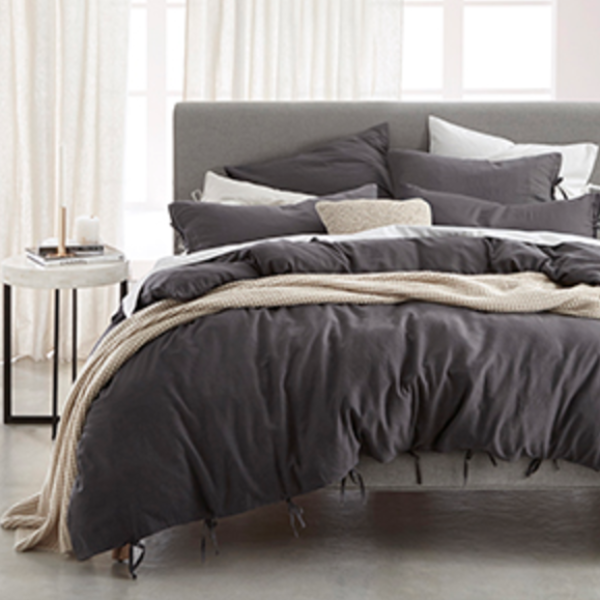 Versai Linen Duvet Set - Charcoal
---
All sizes now $199!
Our Versai Collection of linen duvet sets is from the Private Collection exclusive to Logan and Mason. Their collection of duvet sets, quilts and pillow covers is truly an art in coordinated colour, embellishment and textile expertise. This makes it easy for the designer in you to create a unique and harmonious bedroom. 

Logan and Mason is quality assured and maintains ISO9001 standards in every area of operations. 
Versai Private Collection Duvet Set - 55% Linen 45% Cotton with fabric ties.
---
---
is back-ordered. We will ship it separately in 10 to 15 days.
---
---
Share this product
---
---